Whether it's the modern homes that pop up in every subdivision to the log cabins nestled in the woods, there are plenty of different ways to build a home. Narrowing the list down to a favorite can be a challenge—especially since many people underestimate how many house styles there are, to begin with. From Craftsman and Tudor to Spanish Style, here's a list of the most popular house styles:
Craftsman Style House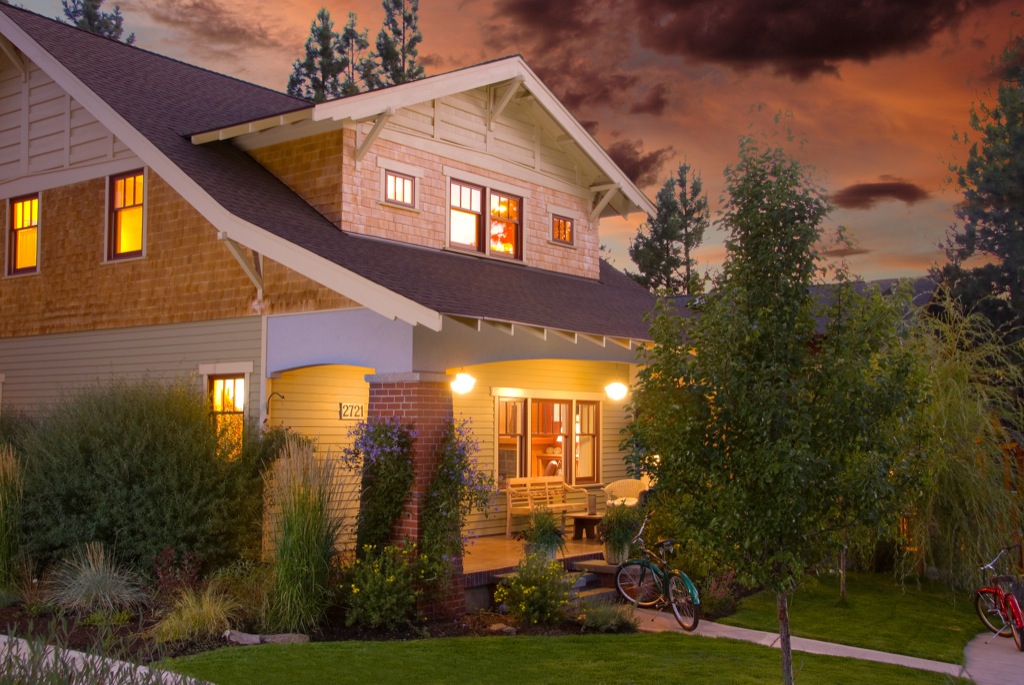 Also known as "Arts and Crafts," the Craftsman style was a popular choice for prospective homeowners during the early twentieth century. It's also a result of the Arts and Crafts movement.
With a low-pitched gable roof that has exposed rafters and deep bracketed overhangs, the attic of a Craftsman house can have more unused space than many people might think. A trademark signature of the Craftsman is long, vertical panes on the windows and doors as well as natural materials for the construction of the home.
Unlike some styles, most of the Craftsman's most distinguishing features lay on the inside of the home—not the outside. There's typically a lot of interior woodwork and built-in shelving for convenient storage space.
Read more about Craftsman Style Houses
Bungalow Style House
From the word "Bangala," Bungalow homes got their start when they started popping up in Bengal, India, during the nineteenth-century. Many officials considered the Bungalow home to be informal and relatively easy to construct. Once the Bungalow style made its way to Europe and the United States, different variations began popping up. There's the "Craftsman Bungalow," "California Bungalow," and even the "Tudor Bungalow."
Each variation of the home design looks similar, but some may use different materials during the construction process or borrow certain features from other styles such as the Craftsman style. Most of the time, the Bungalow home features a balanced appearance on the front, a low-hanging, exposed roof, square, tapered columns, large porches, and occasionally a stucco exterior.
Read more about Bungalow Style Houses
Transitional Style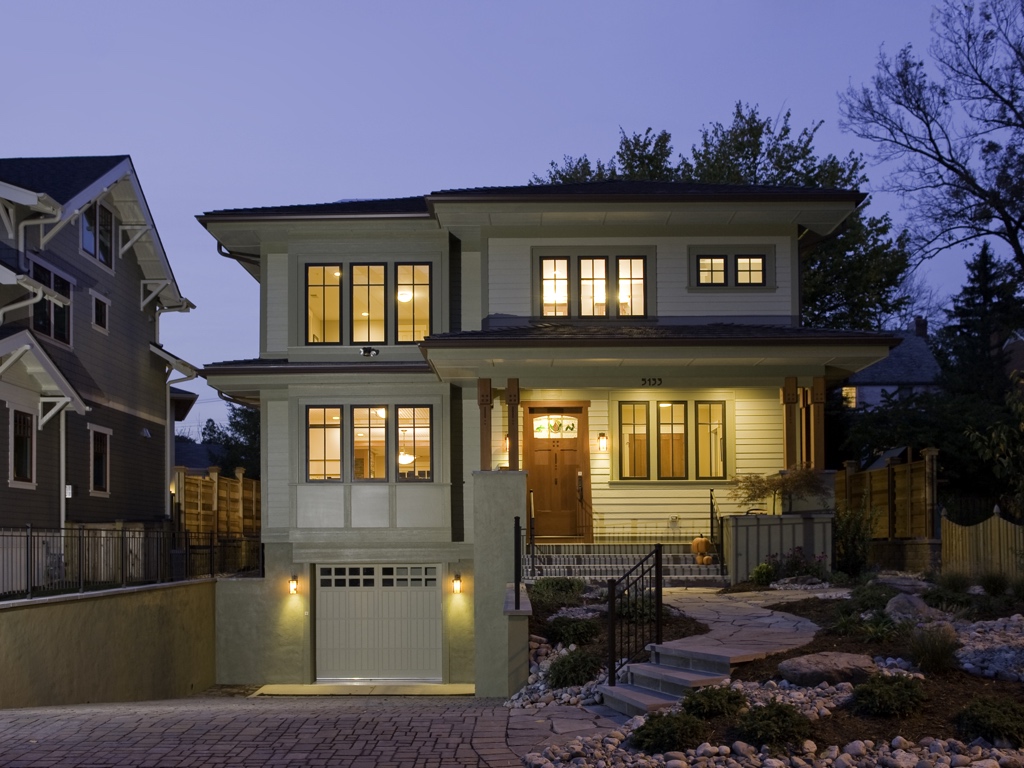 Seen as the mid-point between modern and traditional home styles, a Transitional house is a happy medium between the two. Since the Transitional house style is a combination of two types, the definition can be fuzzy. Some Transitional homes can appear more traditional, while others can feel completely modern with only a splash of a few traditional elements.
The goal of the Transitional style is to take many of the elements of a traditional home and upgrade them to be more cost-effective, sustainable, and even efficient. Natural light and shutters, for example, bridge the gap between design and functionality.
Read more about Transitional Style Houses
Farmhouse Style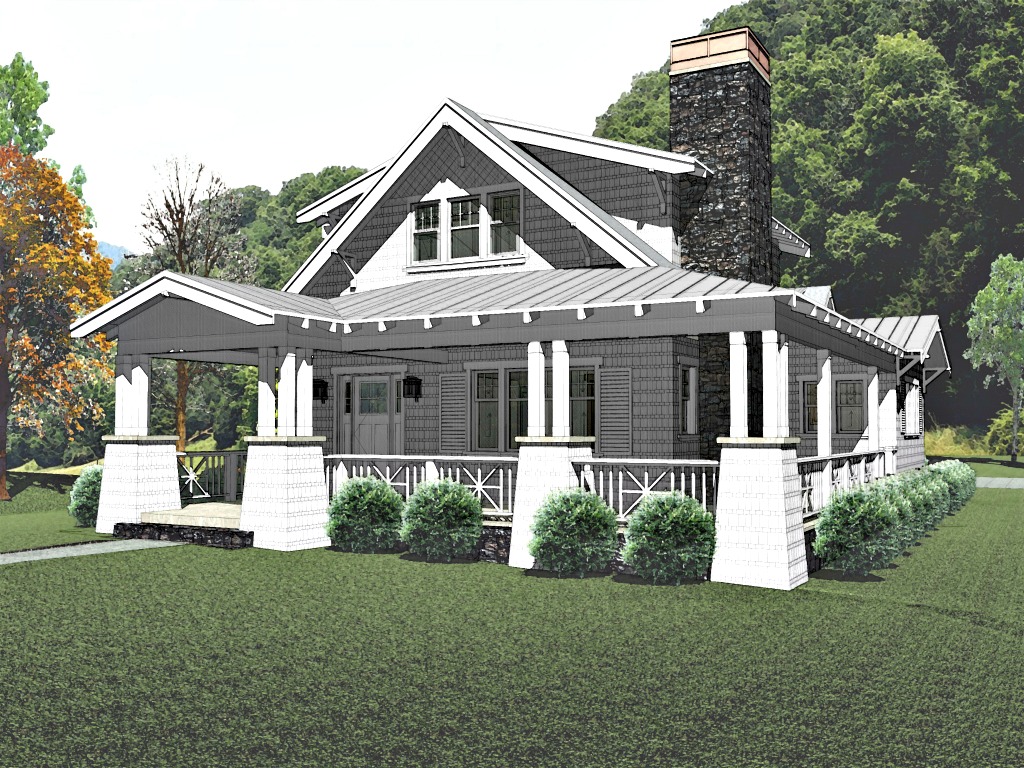 Like the land they're often built on, they originally built the Farmhouse style for functionality rather than design. As a result, a farmhouse is usually sturdy, practical, and meant to fit the farmer's tough lifestyle. Some of the earliest farmhouses were log homes, only a single story, and used natural materials.
Some of the key elements found in farmhouses from the early twentieth or nineteenth-century include a rural location, a formal area near the front of the house, and a functional porch. While it isn't seen in every farmhouse, many of the porches were wrap-around porches. While the kitchen and dining room were usually in the "formal" front part of the house, a large staircase near the back would lead up to the bedrooms.
Read more about Farmhouse Style Houses
Contemporary Style House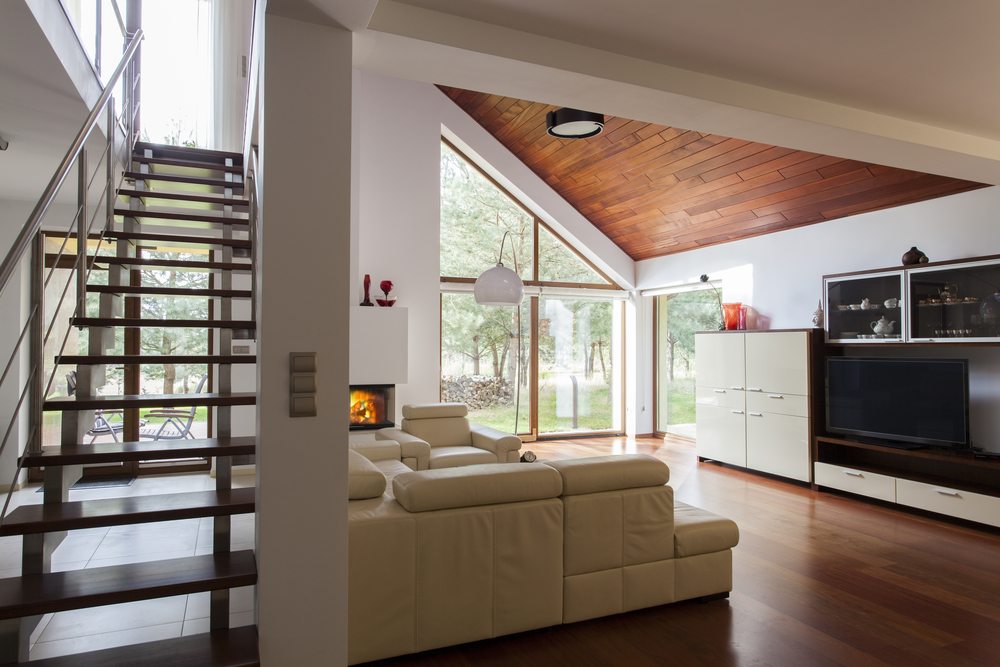 The definition of a Contemporary house style can sometimes be confusing since architects are constantly updating this style to be more modern and fit what's popular in the present. However, there are a few key elements that stand out. Contemporary homes began to gain popularity during the 1960s and '70s and embraced experimentation after the art deco revival.
The contemporary style focuses on using simple and clean geometric lines as well as modern elements such as open floor plans and lots of glass. The exterior of contemporary homes usually combines multiple materials together to give the house a dynamic look.
Read more about Contemporary Style Houses
Modern Farmhouse Style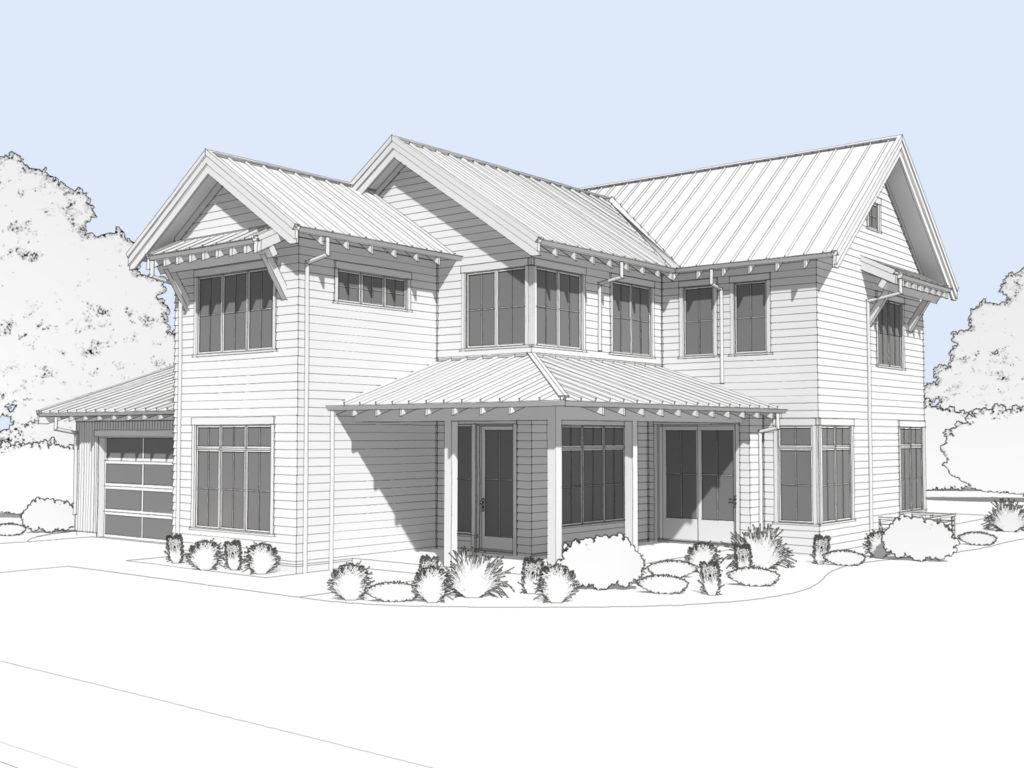 Similar to the early farmhouses that gained popularity in the nineteenth century, the Modern Farmhouse is an updated version. While the modern house may feature many of the same practical features that attracted so many homeowners to the classic farmhouse, it usually adds modern elements as well. This could be anything from solar panels to make the home more energy-efficient to adding stainless steel appliances and granite countertops.
Most of the time, homeowners aim to keep the cozy charm of the classic farmhouse style with only a few modern-day updates.
Read more about Modern Farmhouse Style houses
Ranch Style House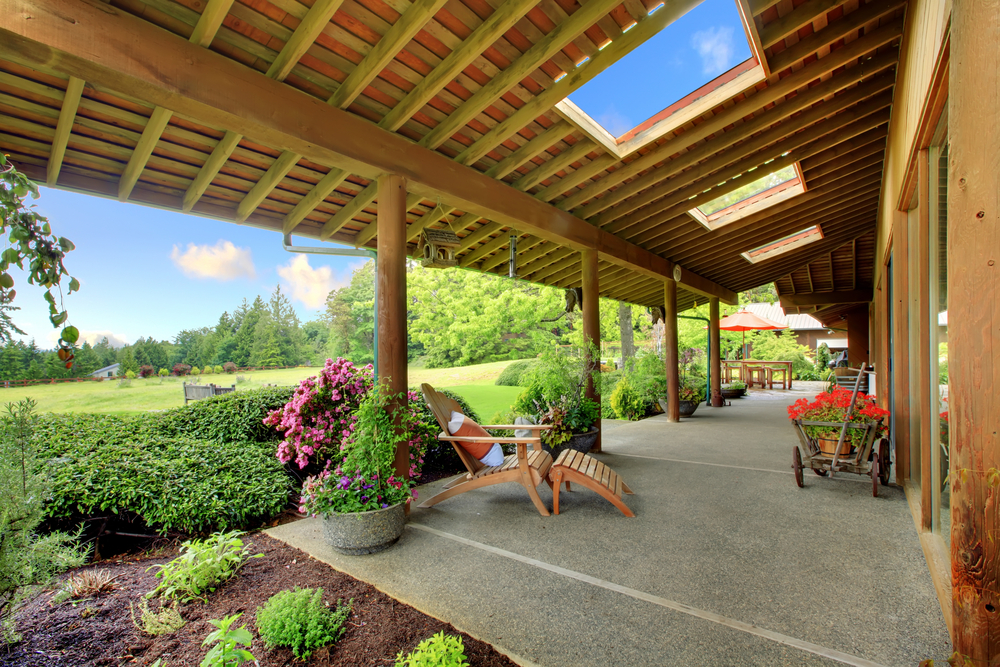 Usually seen in subdivisions or residential neighborhoods, the ranch-style house is a popular choice for many homeowners across the country. Since they started popping up in the 1930s, traditional Ranch-homes have simple floor plans with limited embellishments or add-ons. While there's usually an attached garage with the home, the living space is for efficiency.
Ranch-style homes have a reputation for being "cookie-cutter," but they also have plenty of potential for additions too. Some homeowners might choose to purchase a ranch-style home and make it a bi-level or tri-level house.
Read more about Ranch Style houses
Cottage Style Homes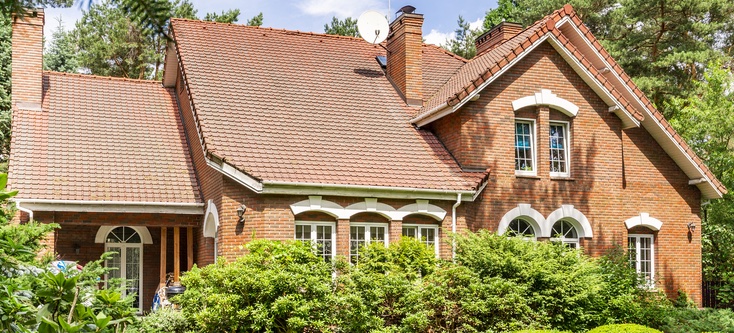 As a popular style with "storybook charm," cottage-style homes are part of the revival style and have been around for a long time but were especially popular during the early twentieth century. American architects drew inspiration from the medieval-style homes that were sweeping the English countryside.
This cottage-style typically includes cross gables, steep roof pitches, casement windows that have small panes, and arched doors.
The material on the outside of the house can vary. While it's not uncommon to see a cottage-style home with brick or stone siding, many of these houses also use stucco as well to add to the "coziness."
Read more about Cottage Style Homes
Tudor Style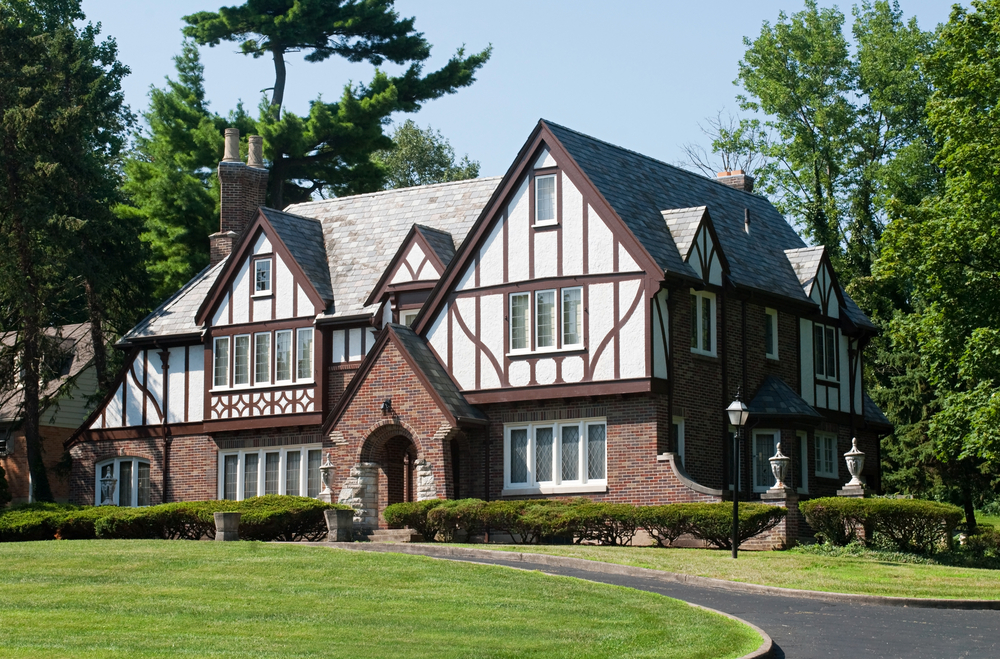 While some house styles might feel interchangeable, the Tudor style is not one of them. Their distinct exterior makes them almost impossible to miss or mistake for anything else. Although the name suggests that the style has something to do with the 16th-century Tudor dynasty, that isn't the case. Most architects based their designs for this style off of late European Medieval prototypes, but Tudor homes didn't even begin to become popular until the mid-nineteenth century.
With steeply pitched roofs, front-facing gables, and decorative half-timbering, Tudor homes might stand out, but they can also be expensive to construct as well. 
Read more about Tudor Style Homes
Cape Cod Style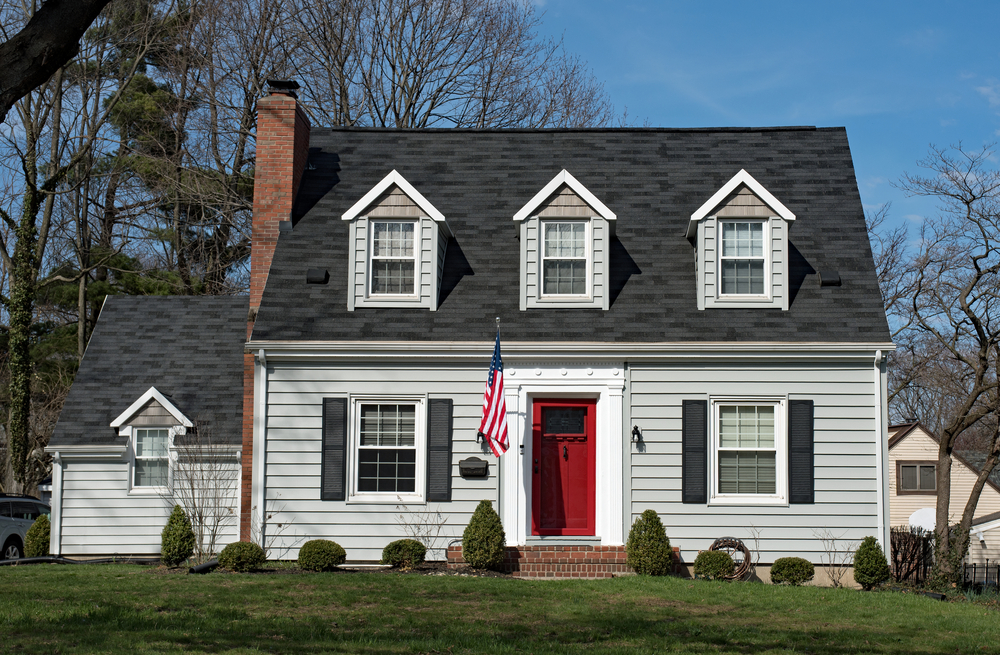 Also sometimes known as the classic American cottage, the Cape Cod-style dates all the way back to the origin of the United States. As the name suggests, many homeowners can find plenty of these houses in Cape Cod, Massachusetts.
Many of the original Cape Cod-style homes, which were built around the 17th century, are practical structures. Builders often used any available materials they could within the local region. Many Cape Cod homes feature a flat-front facade, shingle exterior, and were only one-room deep.
If the house was smaller than normal, some homeowners referred to these houses as "single Capes."
Read more about Cape Cod Style Homes
Victorian Style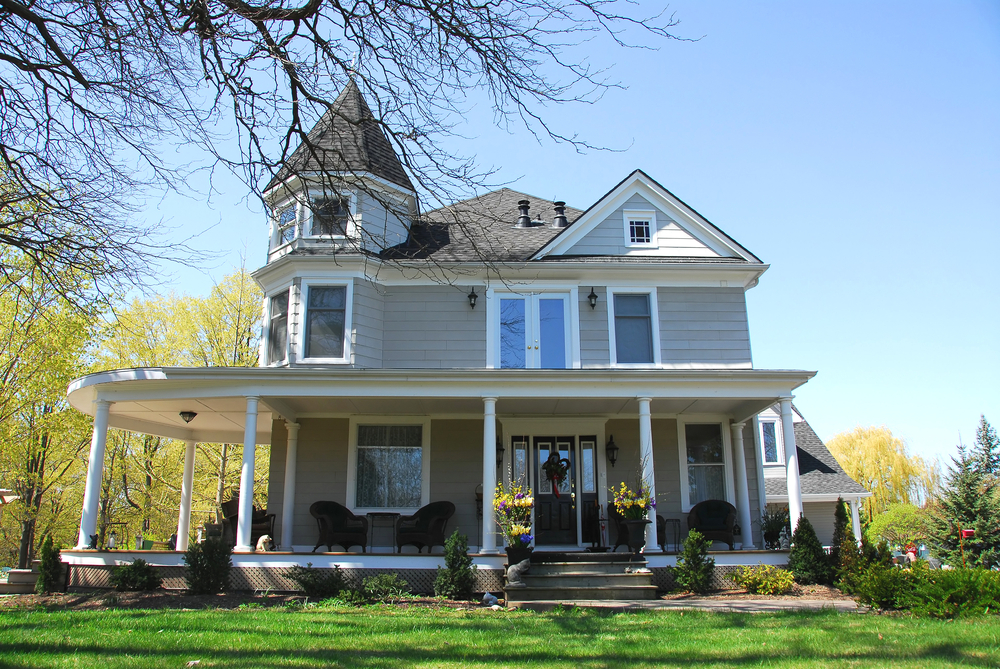 As most people can guess, Victorian homes grew to popularity and gained their name during Queen Victoria's reign in the nineteenth-century. While most people could probably pick a Victorian home out of a lineup due to its distinct appearance, many of these key features come from older architectural movements such as the gothic revival or greek revival.
While they can vary in size, most Victorian homes feature these elements:
A steep, gabled roof
Stained glass windows
Decorative woodwork on the inside and outside of the home
Bright color scheme
Towers and turrets
Bay windows
Queen Anne railings
Most Victorian homes have a floor plan with at least two stories, if not three stories. 
Read more about Victorian Style Homes
Spanish Style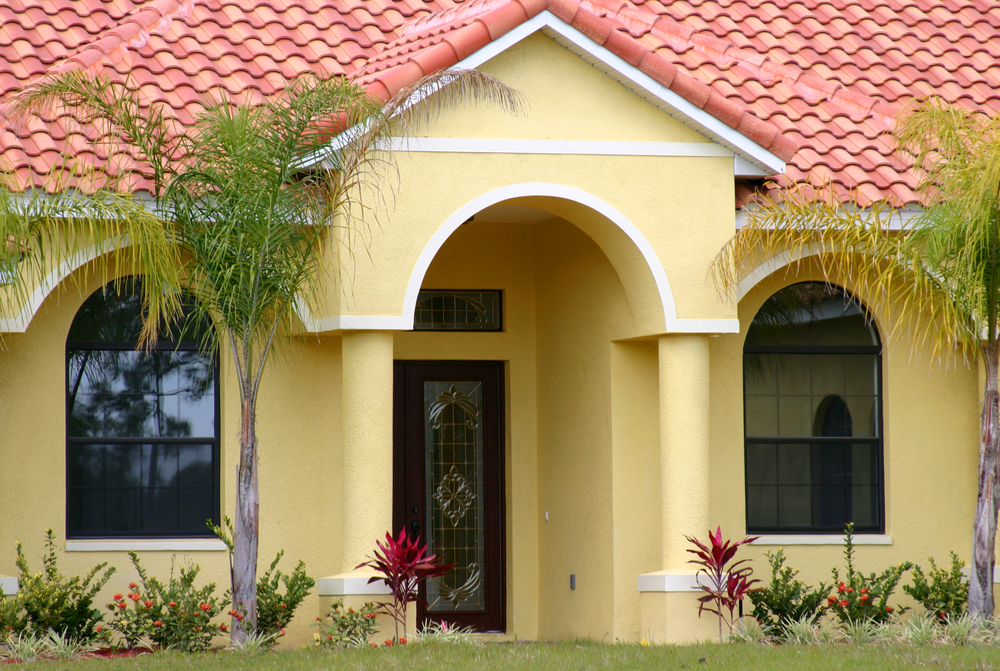 Most popular around areas throughout the Southwest, California, or Florida, Spanish-style homes are especially prevalent in places that the Spaniards originally settled. Spanish homes can vary greatly in size, but they do share a few key features as one of the house styles.
Along with a box-like structure, these homes typically have thick walls built with adobe brick, stucco, or stone. Given the local climate, these materials could help keep the inside of the homes cool during the summer months. Depending on location, these L-shaped homes can often come with a narrow porch and courtyard that stretches around the side of the house. 
Read more about Spanish Style Houses
Mediterranean Style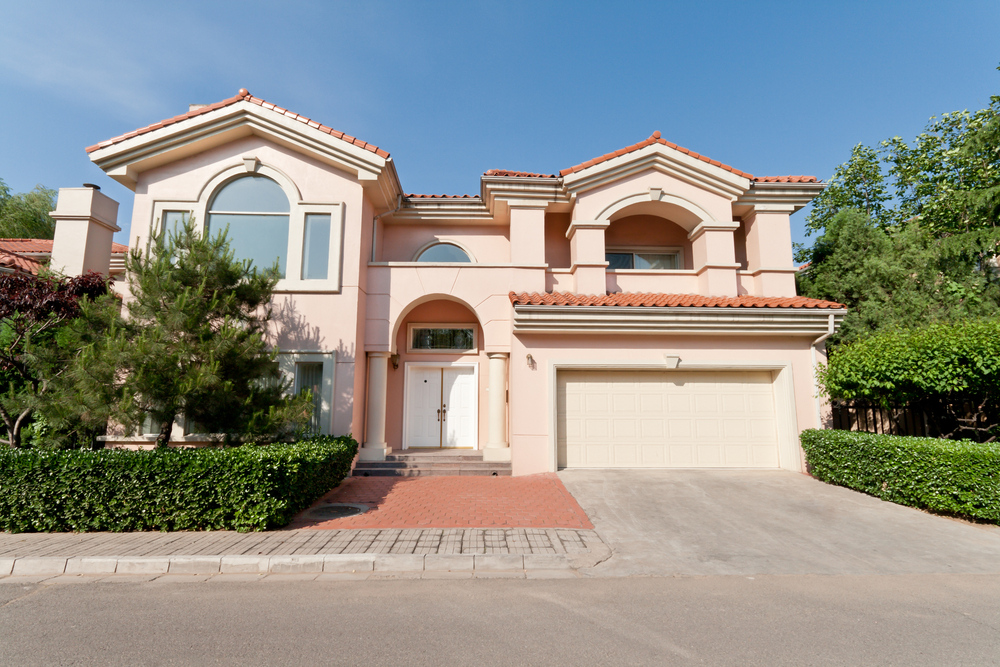 Since they began popping up in the 1920s, Mediterranean-style homes are a reflection of the wealth and prosperity of the Roaring Twenties. Mediterranean homes often combine a lot of the key elements of Spanish and Italian architecture together. With a terra cotta roof as well as stucco or brick that's been painted white, Mediterranean homes usually have details in the stone and carved doors.
Bedrooms or rooms that are on upper levels of the home may also come with a balcony that overlooks a courtyard as well. Depending on the size of the property, architects may design the floorplan of a Mediterranean home around a central courtyard or fountain. The inside of these homes are often smaller and more intimate than they might appear on the outside. 
Read more about Mediterranean Style Homes
Mid Century Modern Style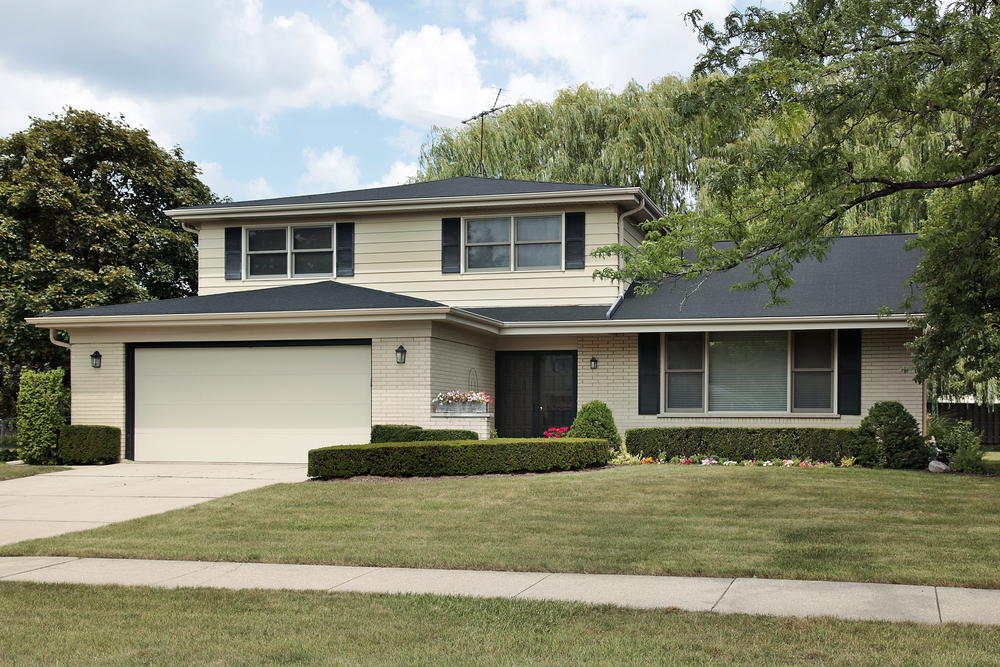 With famous architects like Charles M. Goodman, this style refers to a large number of homes that were built after WWII and even during the 1970s. There are two main subcategories with the mid-century modern style: split-level homes and ranch homes. While ranch homes are built close to the ground with low-pitched gable roofs, a split-level house has three or more separate levels with a partial flight of stairs linking each level.
While the materials on a mid-century modern style home can vary from stucco to even Carderock stone, it usually depends on the local area that the home is built in.
Read more about Mid Century Modern Style Houses
https://thebungalowcompany.com/wp-content/uploads/2014/03/Craftsman-Bungalow-Exterior-Building-Elements.jpg
643
1024
Bungalow Company
https://thebungalowcompany.com/wp-content/uploads/2013/12/BungalowCompanyLogo.png
Bungalow Company
2020-03-25 13:49:29
2020-07-29 11:30:10
House Styles