When most people think of cottage style homes, they picture something out of a fairy tale. Cottages are one of the coziest and most charming styles of home available around the globe. People who are looking to add onto their home or downsize to a cottage should know what makes cottage style homes such a popular choice of house style today.
Click here to learn about other House Styles.
The History of Cottage Style Homes
The country cottage home has its origin in the green pastures of medieval Europe. Back when nobility ran the land, their workers, or "cottars," would live in small homes surrounding castles and keeps. These workers were typically peasants farming the surrounding land in exchange for shelter and protection.
Over time, this style of small, quaint home came to be known as the modern English cottage. Instead of belonging to the poorest classes, though, cottages became sought after by the middle and even upper class.
Cottages still serve as primary homes in areas throughout Europe. In regions such as the U.S., however, people mainly use these small dwellings as secondary or vacation homes. Cottages remain a popular style thanks to their charm and curb appeal.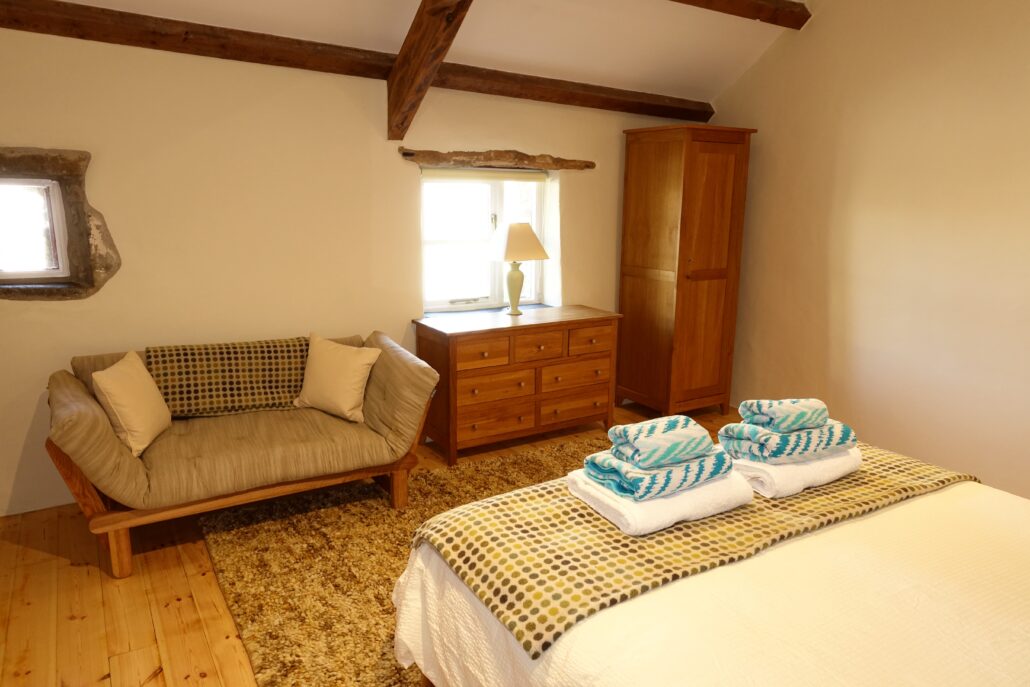 The Highlights of Cottage Style Homes
If cottage style homes are known for anything, it's their character. Most cottages are designed with charm in mind, making them feel less like a house and more like home. Cottages also often come with a garden area for growing decorative shrubs, flowers, and greenery.
Cottage style homes aren't all about looks, however. They also make a practical choice for single homeowners, couples, and small families. They're small and manageable while still offering plenty of indoor and outdoor space.
Most of today's most charming cottage style homes boast open and informal floor plans create a larger living space. Though homeowners may have to be conscientious about their space usage, there's most often ample floor space for the essentials.
While cottage homes are often small and cozy, today's styles don't necessarily sacrifice interior space or the latest amenities. These days, cottages tend to include the same luxuries as any other home, from household appliances to climate control systems.
Why Choose a Cottage Style Home?
A cozy cottage style house is ideal for people who are looking to downsize. Their small size makes them easier to look after and clean. It also makes them much more energy-efficient, giving homeowners a smaller carbon footprint.
In general, cottages also tend to be cheaper than other styles of homes, thanks to their size. While this can vary based on location, many cottage owners have a more manageable mortgage than people living in larger dwellings.
Cottage style homes are often ideal for those who are older or retired thanks to their open floor plan. Though they may be smaller than other homes, their informal floorplans make many cottages easy to navigate for those with mobility issues.
Some people, instead of choosing to downsize, place a cottage as an addition to their current home. Because of their small size, cottages don't take up too much land. Additionally, the quaint cottage aesthetic often ends up adding more charm to a property than it takes away. They make an ideal guest house for in-laws, nannies, live-in guests, and casual visitors.
Cottage Style Homes Vs. Cabins
Many people confuse cottage style homes with cabins, as both share a small, quaint, and traditional home design. However, the two both boast some significant differences in design and build. In general, cottages tend to have a more modern and sophisticated feel, while cabins are more traditionally rustic.
Cabins are almost exclusively made of wood, while cottages can be made of a variety of materials, including brick and stone. Cabins also pay much less attention to decor and detail, while cottages are known for their quaint, delicate looks.
Cottages and cabins also differ in size. While both are smaller than the typical house, cottages often have more interior space than cabins. Whereas a cottage may have multiple rooms included in its floor plan, cabins often have just a single interior space.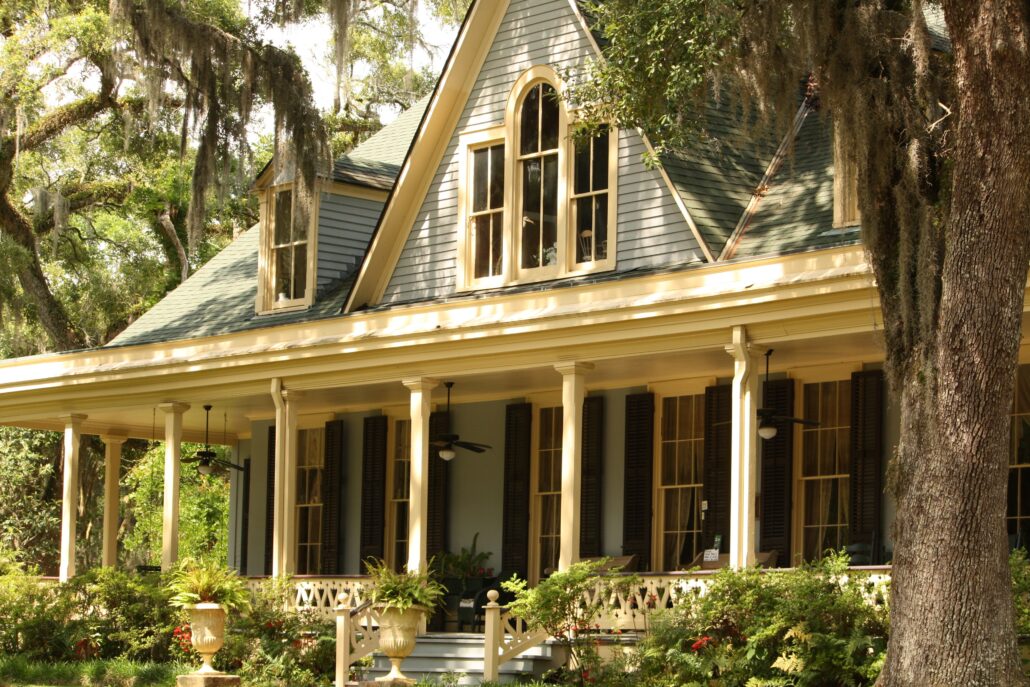 The Types of Cottage Style Homes
While cottages all share many features, each boasts a unique design that sets it apart from other homes. Their design is versatile, allowing them to take on characteristics of many different architectural styles. There are several popular types of cottage, each offering a different feel.
Traditional
Many of the oldest cottages you can find, especially those in Europe, are built in a traditional style. They boast the quaint thatched roofs that were used before the introduction of shingles. They are also typically made of materials such as rock and stone instead of more modern building materials and may have Victorian influences.
Classic cottage design places a heavy emphasis on the home's garden as well as the facade. Many traditional cottages boast colorful blooms each spring and thick, lush greenery throughout the rest of the year. Some older homes may even feature vines creeping up along the side of the house.
Tudor Style
Tudor style cottages are one of the most popular styles, with steep gable roofs and decorative half-timbering that gives them a familiar fairy-tale appearance. They take after the Tudor architecture of the early 20th century and are typically built of stone.
While some Tudor style cottages are decades old, many modern cottages are also designed in Tudor style. These tend to be constructed of more modern materials, including bricks and drywall, and may be slightly larger than the Tudor cottages built in the early 1900s.
Beach Style
Many cottages are nestled along shorelines by lakes, rivers, or beside the ocean. Those built in these areas often take on characteristics of the local architecture, including open decks and patios, xeriscaped gardens, and nautical elements.
Beach cottages are often some of the most modern-looking, as many were built in more recent years. Instead of using brick and stone as building materials, they use stronger, weatherproof materials to help protect against the ocean elements. Roofs are typically shingled, while the exterior is most often coated in marine-grade paint.
Features of a Cottage Style Home
Cottage style homes focus on rustic and traditional decor, including plenty of wood and stone elements. Some older properties also include a thatch roof to add to the home's picturesque appearance.
Those that don't have a thatch roof are most often shingled, with gable roofs and stucco walls. Many cottage designs also include bay windows to help focus on lighting the interior to make it feel more spacious.
Most cottages are just a story or so tall, though they can be larger. Some boast balconies or a small front porch that verge on the garden and offer a place to relax outdoors. The entire construction of the home is usually asymmetrical, both inside and out.
Inside, cottages usually have wooden floors and support beams. Though they feel spacious thanks to the layout, the typical cottage home has less than 2,000 square feet of space. There may be anywhere between one and three separate bedrooms, while the living room, dining area, and kitchen are most often open. The interior design of the cottage often includes elements such as:
Natural rock or stone accents
Rustic rugs and floor coverings
Wooden furniture
Pastels and earth tone-palettes
Floral designs and patterns
Sheer drapes and soft linens
Small cottage style homes are bursting with character, each expressing the individuality of its owner. Their charming appearance and cozy size have made them a popular fixture around the world, from traditional thatched cottages to more modern beach designs.
https://thebungalowcompany.com/wp-content/uploads/2020/07/cottage-1338992-scaled.jpg
1707
2560
Bungalow Company
https://thebungalowcompany.com/wp-content/uploads/2013/12/BungalowCompanyLogo.png
Bungalow Company
2020-07-29 11:27:02
2021-06-09 10:03:29
Cottage Style Homes