As a marriage between contemporary and traditional architecture, furniture, and design, the transitional style is a distinct combination. While transitional homes have been popular across the country, many homeowners still struggle to find a definition that fits the transitional style.
For people that might be considering buying a home or already own one but are looking to renovate, here's what is important to understand about the transitional style.
Click here to learn about other House Styles.
What is Transitional Style?
Since the word "transitional" refers to moving from one thing to the next, it's not surprising that this architectural and design style refers to moving from traditional elements to modern ones. This can be anything from the basic design of the house to furniture and other interior design elements.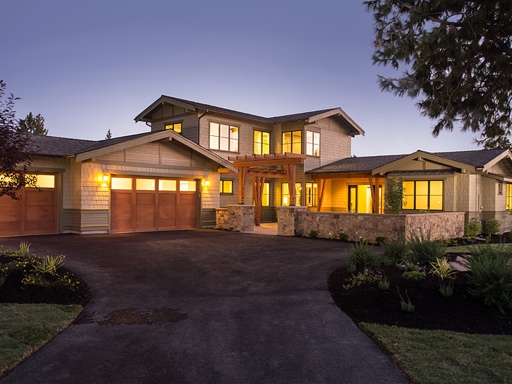 However, it's important to understand that transitional homes don't necessarily mean traditional houses that have been updated into a modern one. The purpose of this contemporary style isn't to do away with the traditional architecture, but to find a way to merge it with modern features.
When it's done correctly, the finished product should be a blended home that has all the best features of the past with the best home design and contemporary furniture of the future. Transitional house plans often reflect the goal of taking the past and trying to move forward.
Why is a Transitional Home So Popular?
This modern style does have some history, but it's also been a popular trend for the past several years. People who purchase homes, especially older houses that require renovation, are particularly interested in finding ways to modernize it without losing the integrity of the home.
One reason that so many people find this design style to be the right choice is that it doesn't have to be one look. While some house styles can be defined by a certain number of stories or a few different design elements, the traditional elements room design of this style are a continuum. Homeowners can pick which elements they want to modernize or keep traditional and figure out how transitional they want their home to be.
While some transitional houses might feel modern than classic, others maintain their traditional appeal with only a few modern upgrades. This freedom of design is what draws many people to this architectural trend and transitional interior design.
What is the Difference Between Traditional and Transitional Style?
Besides sounding similar, many homeowners are prone to mixing up the traditional and transitional styles. Since transitional homes are often traditional homes that have been upgraded, it can be easy to mistake a home that looks completely traditional for one that's meant to be transitional and more modern. There are, however, quite a few differences between the two: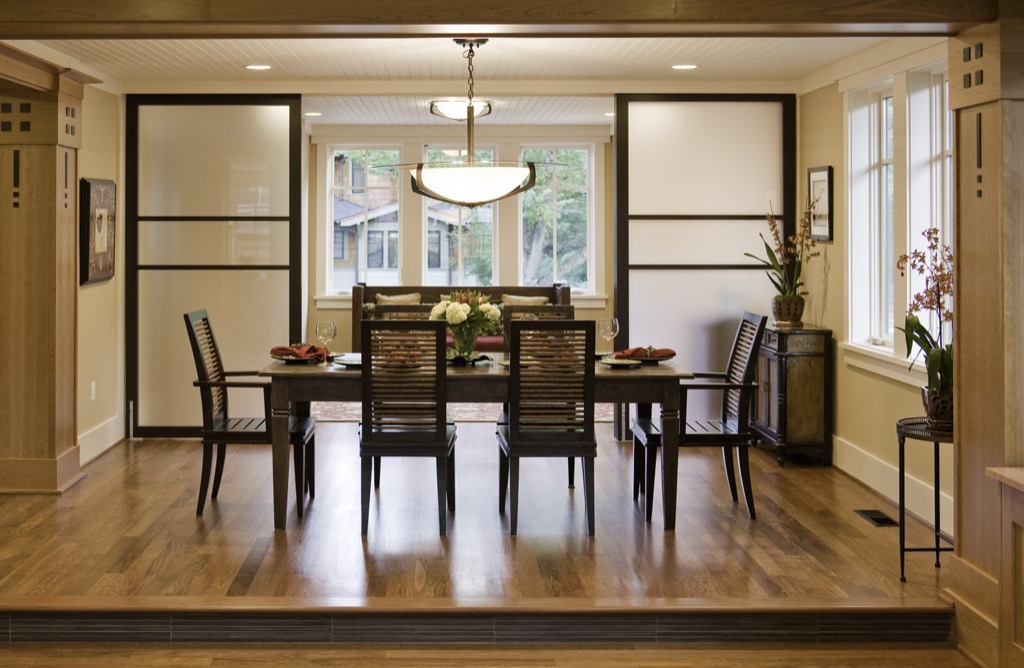 Homes from the 17th and 18th-century often inspire traditional decorations and architecture. While the space is meant to look warm and inviting, it's also supposed to give the appearance of wealth or make the homeowners seem more luxurious and wealthy than they might be. From ornate woodwork, dark and rich colors, and elegant furnishings, it's hard to miss the traditional style.
The more contemporary style, however, focuses more on providing a relaxed space than dealing with elegant furnishings. It often relies on elements such as textiles and woodtones to provide depth to the room without feeling over-the-top. Since the traditional style might already include neutral colors, a transitional room often accentuates this.
A room that an interior designer decorates with this style might include some of the extravagant furnishings from an earlier period but pair them with sleek or modern decorations and a neutral color palette. Ultimately, there are plenty of differences between the two styles, but the purpose is to combine them together and create something that blends the past with the present.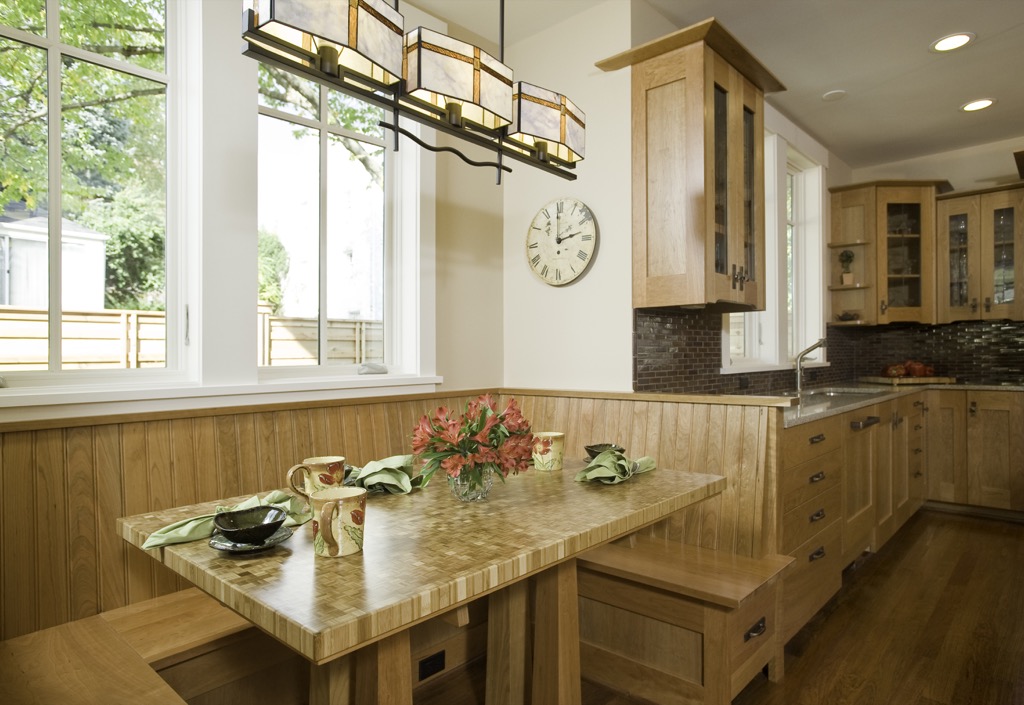 Depending on the architect or homeowner, there might be minimal changes to the exterior of the home. With a transitional house, many of the updates or changes often happen on the interior of the house. Many designers or homeowners are more likely to renovate a few rooms or replace certain furniture than they are to completely replace key elements on the exterior.
Transitional Style Architecture
While it can vary across the board, architects and designers who work with this architectural trend often seek to:
Adapt a classic look to modern times
Bring the best of the outdoors into the home
Include a design that's functional
Use an adaptable floor plan in the house
There are more than a couple of ways that architects seek to do this. When it comes to bringing the excitement of nature into the home, some architects might try and find creative ways to include a balcony, courtyard, or even a covered outdoor room inside the house. Natural light is often a larger component and design idea and architects often use large windows liberally.
Transitional Design
Since not all traditional homes and decor are necessarily functional, and many designers try to find a way to make those ornate furnishings feel more practical in a transitional room. For instance, while shutters were originally added to make a home more authentic, these features can have a wider, more functional purpose in modern times.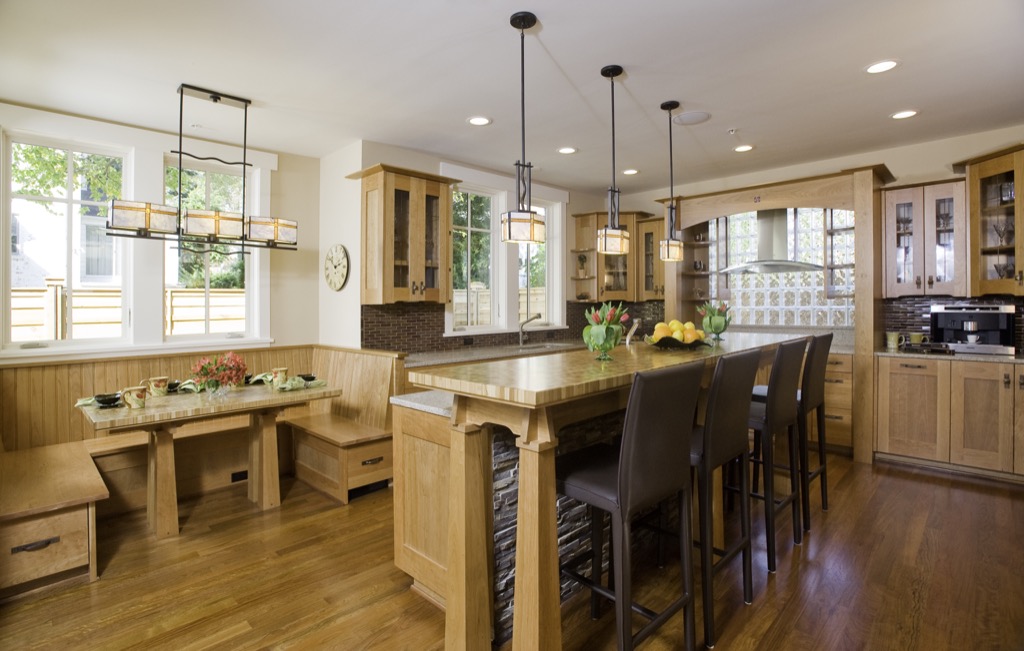 As far as functionality goes, this style can be highly adaptable. Rather than adding completely new features, it tries to work with what is already there. The spaces inside of a transitional house are often more flexible and give designers more leeway and creative ways to use them. There also aren't a strict set of rules that designers have to follow, and every home or space can take on its own interpretation of the style.
Although it might not have all the same key elements or a long list of features that some styles do, the transitional design lends itself to being adaptable. It's less about finding a certain look and finding a space on the continuum for every transitional home to fit. While many of these houses might try and keep most of their traditional aspects, others might feel much more contemporary.

https://thebungalowcompany.com/wp-content/uploads/2014/11/the-olympic-featured.jpg
768
1024
Bungalow Company
https://thebungalowcompany.com/wp-content/uploads/2013/12/BungalowCompanyLogo.png
Bungalow Company
2020-03-30 12:56:16
2020-03-30 12:57:25
Transitional Style