Once Reviled, Now Revered: The Craftsman Bungalow
Craftsman Style Bungalows are a favorite among homebuyers, but this wasn't always the case.
In fact, in 1921 a campaign condemning the Craftsman Bungalow was launched by the (ASHSB) Architects' Small House Service Bureau, a group of Minnesota architect advocates. They criticized the Craftsman design as "bad taste and waste," while describing their updated version as "good taste and savings." Here are some specific elements the ASHSB criticized:
The Solid Porch Posts: described by the ASHSB as "pudgy, bulbous, (as well as) unnecessarily large to support the roof."
The Brick Balustrades: described as "clumsy, crude" and "out of scale"
The Bay Window at the side of the Craftsman designs: "protrusions that add an uneven, chaotic, bumpy appearance to the exterior."
The Exposed Rafter Ends as a feature with no purpose and it only added to the "expense for millwork and labor."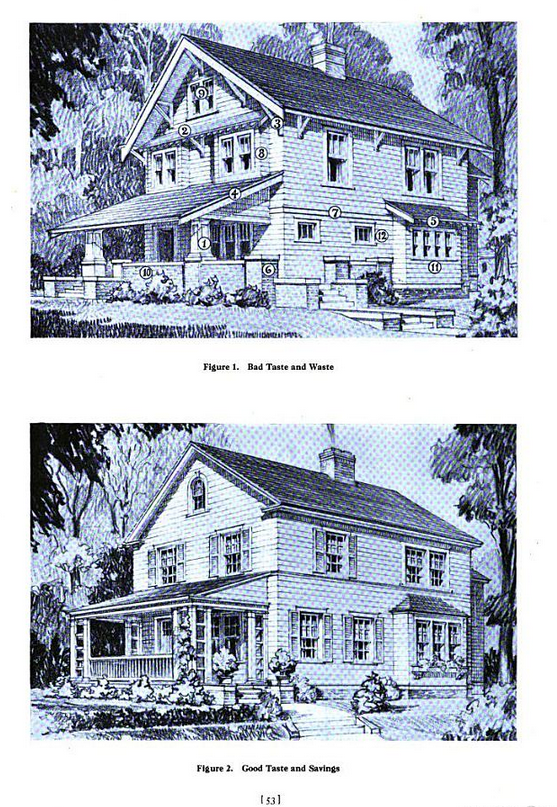 Ironically, these are some of the characteristics that are the most attractive to today's American home buyer.
The sturdy construction and clean lines of Craftsman dwellings make them amiable to various designs. Some Craftsman Bungalows appear cottage-like, while others could be described as Prairie style. Still others could be described as Transitional Bungalows – embracing historic detail, yet designed with modern day aesthetics in mind.
The style of the Craftsman bungalow was greatly influenced by the early 1900s Arts and Crafts Movement. Quite a few modern bungalow fans found the basic, sturdy Craftsman design as an alternative to the fancy Victorian designs of the earlier era. Gustav Stickley's publication The Craftsman actually gave the bungalow style its name. He was an Arts and Crafts endorser, against the mass-produced merchandise and bad treatment of manufacturing plant employees during the Industrial Revolution. The Craftsman dwelling was more than just a fashionable spot to live – it depicted a whole philosophy of simple style, bond to Mother Nature, and workmanship.
What exactly is a Craftsman Bungalow? Here are previous articles covering exterior elements, including an exterior diagram and interior elements.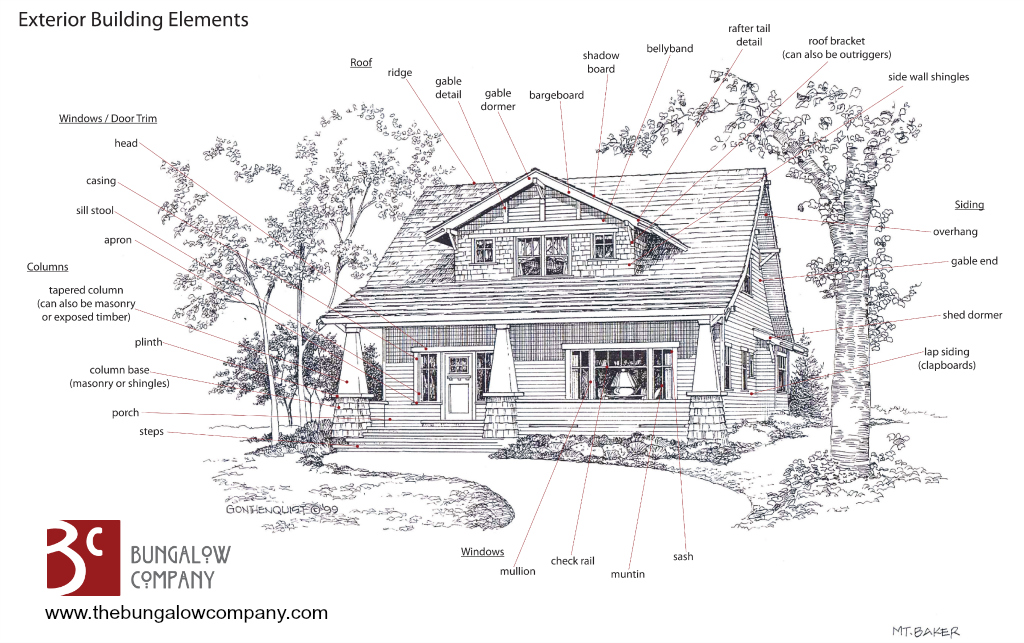 Even with a decline in popularity throughout the mid-20th century, Craftsman homes have proven that their style withstands the test of time.
https://thebungalowcompany.com/wp-content/uploads/2014/03/Craftsman-Bungalow-Exterior-Building-Elements.jpg
643
1024
Bungalow Company
https://thebungalowcompany.com/wp-content/uploads/2013/12/BungalowCompanyLogo.png
Bungalow Company
2015-07-07 11:05:05
2015-07-07 11:09:00
Once Reviled, Now Revered: The Craftsman Bungalow