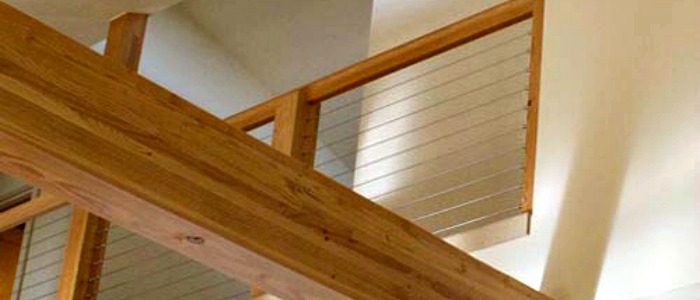 Trusted Builder: Duey Brothers, Bend Oregon
We've worked with Duey Brothers, Inc. on a number of projects in Central Oregon and they've become one of our trusted builders. They are currently building a home for Janice & Paul and will break ground on The Stratton for a customer soon.
If you are building in Central Oregon, we recommend that you talk with them. Learn more here: www.dueybrothers.com.

Recently we sat down with Trevin Duey and asked him five questions:
1. What is your approach to working with clients? Tell us a solution to an obstacle that you're particularly proud of?
The challenge and the joy of building custom homes is found not only in the product, but in the creative process.  Understanding how to work with clients is how we have made our business a success. Every home design and construction project comes with its unique set of parameters. It can be driven by site restrictions, the needs and desires of the homeowner, access to available products, methods or systems.  We strive to incorporate all of these factors in our process, and pride ourselves on working directly with clients to create homes unique to each project.
2. What inspired you to become a builder?
We were originally drawn to building custom homes by the desire to create a lasting product that will be enjoyed by generations to come.  Building has allowed us to develop a craft that enables us to see the efforts of our work on a daily basis.
3. What made you decide to build Bungalow Company plans? What plans have you built?
We have been fortunate to have worked with Christian and The Bungalow Company on several projects through the years.  We are very much aligned with the same values and drive to build homes to the highest standards.
4. What has been your experience working with the Bungalow Company during construction?
We have found that Christian Gladu and the team at The Bungalow Company work together from a place of appreciation for the entire creative process that moves a project from an abstract idea to a concrete structure. Functioning as a team, we have successfully collaborated with the Bungalow Company and homeowners to create unique custom homes that reflect these ideals.
5. Other than building beautiful, custom homes how do you like to spend your time?
When not on the job site, you can find us on the Deschutes River chasing Steelhead or coaching youth sports.  The outdoors are a huge part of our lives.
https://thebungalowcompany.com/wp-content/uploads/2015/03/detail.jpg
300
700
Bungalow Company
https://thebungalowcompany.com/wp-content/uploads/2013/12/BungalowCompanyLogo.png
Bungalow Company
2015-03-20 11:30:16
2018-05-24 14:39:32
Trusted Builder: Duey Brothers, Bend Oregon