10 Questions: James Thomas, Progress Lighting Senior Product Designer
You're probably familiar with Progress Lighting's lovely fixtures. But maybe you're curious, as we were: How did their designers come up with such innovative and beautiful designs? We sent their Senior Product Designer 10 questions and we're pretty impressed with his answers. We think you will be too.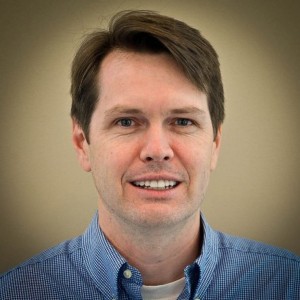 James Thomas has served as Senior Product Designer for residential lighting manufacturer Progress Lighting for more than ten years.
Thomas's designs are consistently among Progress Lighting's top-selling families in the builder, retail and showroom market. His award-winning fixtures have received recognition from top national outlets including the Wall Street Journal and Better Homes and Gardens.
10 Questions for James Thomas:
1. How did you learn to be a lighting designer?
I studied industrial design at Auburn University (many years ago), but before that I was always interested in making things. Beyond formal education, design is something that I have learned, and am still learning, through experimentation and exploration of new ideas. Curiosity is key to being a good designer, so I try to keep an open mind, ask questions, and learn every day.
2. Of the Progress Lighting fixtures you've designed, what are a couple of your favorites?
It is hard to pick a couple, so I will go with three… Bingo, Equinox, and Haven.

I like Bingo because it doesn't fit the mold of a traditional lighting fixture. It can be mounted on a ceiling or a wall (horizontally or vertically) and was designed to function as a piece of art as much as a source of light. The frame features antique mirrored glass pieces as accents, but users can customize the fixture by covering them with fabric, wallpaper, pictures, etc. As a designer, I like to see how people choose to make the products I design their own.

The Equinox pendant series was inspired by antique armillary spheres. The customer can position the rotating rings around the center cluster of light, allowing for a bit of customization. I have seen these fixtures placed in all types of interiors from modern to rustic traditional, so I am happy to see that the design has widespread appeal and is not defined by a single category.

Finally, Haven is a design that has a modern feel, but was definitely influenced heavily by classic Craftsman furniture. Like Equinox, this group works across a range of styles, and I like to see our customers use it in a wide variety of interior decors. 
3. Was there a defining moment that led you into lighting design versus another area of design?
I can't think of a single defining moment, but as a design student I was fascinated with the iconic lamp and fixture designs of Alvar Aalto, Achille Castiglioni, George Nelson, Poul Henningsen, Isamu Noguchi, Ingo Maurer, and other great designers from the 50's, 60's, and 70's. Beyond my interest in mid-century classics, lighting initially appealed to me because the design possibilities are endless. I like being able to explore a wide variety of styles in my work, so the ability to shift my focus – for instance, from a contemporary design to a traditional period piece – really appeals to me. 
4. Where do you draw inspiration for your designs?
Art, architecture, furniture, fashion, jewelry, nature…you name it. Really inspiration can come from anywhere. You never know when or where ideas will come, so I often carry a sketchbook to quickly capture them before I forget. I recently saw an interview with filmmaker David Lynch in which he referred to the incomplete ideas that pop into ones head as "beautiful gifts" – I like that analogy. The process of concept sketching is a way for me to compile those random fragments of ideas into new and whole designs.
5. Do you have any childhood memories of yourself – interests or activities – that you now see as clues to the work you do now?
I always loved to draw, sculpt, and make things as a child, so I knew from a young age that I wanted a creative job. I set my sights on architecture in elementary school, and I filled graph paper notebooks with house plans (along with mazes and other drawings). By the time I discovered the field of industrial design in high school, I knew that was the path I wanted to take. 
6. What are some of the challenges of using solid-state lighting? What are the misconceptions?
For the first time since Edison introduced the first commercially viable incandescent lamp in 1879, we have a light source that is not based on an inefficient vacuum tube (better at producing heat than light). As a designer, I am excited by this major change in the industry, which I think is comparable in importance to the switch from gas light to electric.

Without the constraint of a bulb, designers can create fixtures with completely new form factors. We will soon be able to tie a home's lighting in with other electronic systems and control everything from a smart phone or tablet. Variable colors and color temperatures will be easy to control as well, allowing much more user customization than just dimming.

As exciting as the opportunities are, I think that all of these disruptions of the status quo can be seen as challenges as well. Tradition can be comforting and change isn't always easy to accept, which explains why we still see so many candelabra chandeliers and coach lanterns that are based on gas light designs more than a century after the switch to electric. Many people will continue to adhere to traditional lighting forms as LED becomes our primary light source, even though the new technology allows for functional, efficient, and beautiful designs that were never possible before.
7. What are some key mistakes that people make when creating a lighting plan? 
It is important to consider both function and aesthetics when planning lighting for a home, but often one is neglected in favor of the other. If a fashion oriented chandelier or pendant looks great in a room but doesn't provide all of the light needed, it can be supplemented with recessed lighting. At the same time, a room that is lit to specification with unobtrusive fixtures might benefit from decorative pendants or sconces to add a little flair. It is about finding a balance between lumen output and style, and different types of fixtures are needed to complete the package.
8. If you could give homeowners one bit of advice about lighting, what would it be?
Buy pieces that you love, and don't worry so much about matching fixtures from room to room… or even adhering to specific design styles. It's fine to have lighting fixtures that blend seamlessly with your home's décor, but it is also okay to have a few that stand out as the focal point of a room.
9. Some of our clients like to add a modern flare to their Craftsman Bungalows without diminishing the traditional details. What would you suggest to blend these two elements?
Toward the end of the 19th century, the Arts and Crafts movement started in part as a reaction to the superfluous ornamentation of the Victorian era. As the movement spread to America in the early 20th century, Gustav Stickley and others created functional designs that were "sublime in simplicity." I think the idea of mixing in clean modern pieces is perfectly acceptable in keeping with the original Craftsman philosophy. Our first house was a 1930's Craftsman Bungalow, and we definitely didn't stick to period pieces when decorating. To me, any products that have clean lines and are well made from authentic materials seem appropriate in a Craftsman Style home.
10. Are there any lighting trends that would be fun and relevant to a Craftsman Bungalow home?
Updated or simplified traditional designs are quite popular now and they can work well with the Craftsman aesthetic. Our North Park collection was designed as a new take on the traditional square glass craftsman style light fixtures. It definitely fits that style, but the simplified shapes give it an updated feel.
https://thebungalowcompany.com/wp-content/uploads/2014/07/progress-haven-P3898-09.jpg
768
1024
Bungalow Company
https://thebungalowcompany.com/wp-content/uploads/2013/12/BungalowCompanyLogo.png
Bungalow Company
2014-07-09 07:37:46
2018-05-24 14:39:34
10 Questions: James Thomas, Progress Lighting Senior Product Designer