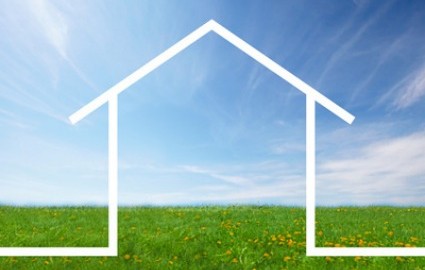 Building A Green Bungalow: 8 Environmental Principals
Energy efficient and healthy homes do not happen by accident.
Choosing a design is just the first step in the process. To ensure the design is energy efficient and healthy, it is important to review our checklist of 8 environmental principles and how these principles align with your region, specific site, needs, building materials selections and budget.
Green building is not a one size fits all approach, different regions and sites will demand alternate solutions to glazing, heating, cooling, insulation and ventilation. How a site is oriented can affect energy consumption by up to 40%.
When choosing interior finishes is its import to select materials that will not adversely affect indoor air quality or endanger the health of of those who install the products. Just because something sounds greens, smells green and tastes green does not mean it is so. We research and understand what future effect your solutions may have on your health.
Long gone are the days of green as a luxury or fringe concept.
There are many products that are equal in price, performance and quality today that can be used, it just a matter of finding the right solution.
Sustainable Design and Green Building practices are evolutionary and through research, education, and hands on experience we develop solutions that work for your budget, the climate, and project goals.
8 Environmental Principles
Durability: Design to the owner's budget and ensure low cost of maintenance and operation.
Conservation: Use less energy for heating and cooling. Build less and consume fewer natural resources.
Smart Design: Design for need. Focus on simple low-tech solutions.
Energy Efficiency: Work with the sun, super insulate, passively cool, and use fixtures and appliance that areEnergy Star Rated.
Materials: Use healthy, durable, renewable, and recycled materials.
Regionalism: Design to the given climate, context, and for social longevity.
Renewable Energy: Harness the sun, wind, and water for energy generation.
Water: Reduce consumption with low flow fixtures, living strategies, and drought tolerant landscape. Capture and reuse site water for human consumption and site irrigation.
Our Services
Below are a list of services we might employ on any given project:
Solar site evaluation
Energy modeling
Indoor air quality
Cost benefit analysis
Material evaluation
Research
Passive house consulting
Material specification
Systems development
Recycling and re-use strategies
Building science reviews
Living strategies
Construction waste management
https://thebungalowcompany.com/wp-content/uploads/2014/01/Green-Bungalow1.jpg
282
425
Bungalow Company
https://thebungalowcompany.com/wp-content/uploads/2013/12/BungalowCompanyLogo.png
Bungalow Company
2014-01-21 23:11:22
2014-01-23 20:18:19
Building A Green Bungalow: 8 Environmental Principals