10 Questions for Rejuvenation Inc.'s Jerry Huettmann
You're probably familiar with Rejuvenation, Inc. for their stunning, period inspired lighting and hardware.
Rejuvenation has grown and changed over the years to include more design styles and a variety of product lines. For example, have you seen their new line of gorgeous fans? Did you know that they have collaborated with Colorhouse to develop their own line of no VOC paint? They also now carry plumbing fixtures, furniture, and even a lovely selection of restored antiques.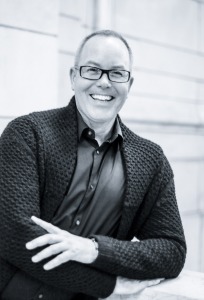 We wanted to hear more about Rejuvenation, so we asked to interview one of their experts.
We're honored that Jerry Huettmann, Rejuvenation's National Director, Trade, agreed to answer ten of our questions.
Jerry has had an impressive career thus far. Before Rejuvenation, he worked with the Aveda Corporation for more than 20 years as: hairdresser, makeup artist, salon and spa owner, retail store developer, and on their global training team; and spent 9 years as a highly successful territory business developer for Restoration Hardware Contract.
He's known among his peers as passionate and creative; a results-oriented and accomplished sales executive and leader with an eye for design and a passion for results.
10 Questions for Rejuvenation Inc.'s Jerry Huettmann:
1. How did you come to work for Rejuvenation?
I was the West Coast rep for another company for over 9 years, and Rejuvenation recruited me via Linked IN. What is your role? National Director, Trade.
2. What are some noteworthy aspects of Rejuvenation that make it stand out in the marketplace?
American made or sourced whenever possible, local factory, speed to market and custom capabilities.
3. What are some influences of Rejuvenation lighting, hardware, and furniture designs.
Our DNA is in classic American lighting and house parts from all eras, but our insatiable exploration of modern design also lends to development of new ideas and products.
4. Anything exciting that has happened with Rejuvenation recently?
Our recent Bath category expansion, LED options for lighting, and a new point of view we titled NW Modern.
5. Can you give us a sneak peak or hint of anything that's coming?
Mixed use of materials, larger scale, homestead and contemporary influences.
6. Rejuvenation has a blog now, Ideas & Advice, tell us about it.
A phenomenal inspiration guide that follows artist stories, collaborations, installations, projects and new developments. It serves our residential, commercial and design community clients.
7. At The Bungalow Company, we strive to hold to the character and philosophy of period designs, but update them for how we live today. Would you say that Rejuvenation shares this aim?
This is exactly our aim! We know clients tend to be less stringent around period, and more influenced by fashion and of course lifestyle and function.
8. You're now offering period lighting as LED. What can you tell us about it?
We created an engine that can be housed inside our lighting, or remotely located. This serves to create a beautiful quality of warm white light, at a tenth of the power consumption with little heat. The longevity of the engine means VERY low maintenance, if any at all.
9. New Bungalow Company customers are about to build a new home. What advice would you give them before they start construction?
Gather tear sheets from favorite looks, decide how you will live and utilize each space, and consider aging in place or an expanding family.
10. What services are available to Bungalow Company customers?
Design consultant services, a Trade division, project management and fulfillment. We also are very quick to market considering we are built to suit and also have an extensive running line of products including lighting, hardware, bath and furniture.
https://thebungalowcompany.com/wp-content/uploads/2014/08/Rejuvenation-Sconces1.jpg
270
700
Bungalow Company
https://thebungalowcompany.com/wp-content/uploads/2013/12/BungalowCompanyLogo.png
Bungalow Company
2014-08-28 15:52:28
2018-05-24 14:39:33
10 Questions for Rejuvenation Inc.'s Jerry Huettmann