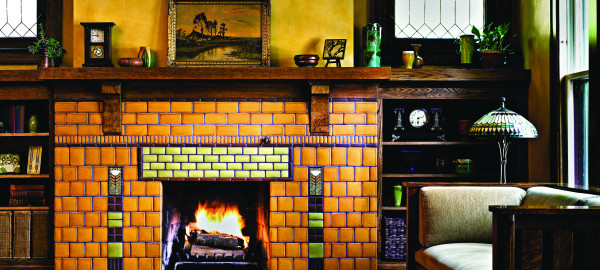 10 Questions: Nawal Motawi of Motawi Tile
I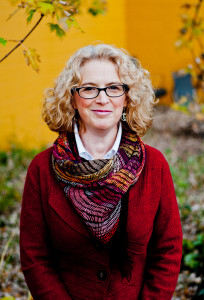 f you've explored the Motawi Tileworks website or, better yet, have seen Motawi tile in person, you know that the designs are extraordinary.
From a humble beginning, making tile in a garage and selling it at the Ann Arbor farmer's market, Nawal Motawi now owns two companies, Motawi Tileworks and Rovin Ceramics, employing more than 30 people. You'll find her designs in hundreds of showrooms, galleries and shops nationwide.
You may also have seen Motawi tiles featured in Dwell Magazine, The Los Angeles Times, and The New York Times.
We wanted to know more about Nawal Motawi and asked if she would be willing to do an interview. We're honored that she agreed.

10 Questions for Nawal Motawi:
1. How long have you been designing and creating tile?
The Tileworks has been in business since 1992
2. How did you learn your craft?
I took ceramics and figure sculpture at The University of Michigan and earned a BFA. After, I went to work for Pewabic Pottery in Detroit.
3. Was there a defining moment that took you from selling tiles at the farmer's market to the successful businesses you have today?
Yes. I was selling my tiles at the Ann Arbor Farmer's Market.  An Ann Arborite who was used to using artists for her house was building a new home.  She went to the early Motawi location at a garage and talked design with me.  She happily handed over the non-refundable design fee and signed on.

Then, her neighbor saw her fireplace and hired me to do HER fireplace AND kitchen.  Then, the builder/designer of the homes of both women suggested Motawi for other projects.

The Ann Arbor News did a feature shortly thereafter generating a lot of talk and business.
4. What is your favorite part of being in business for yourself?
I like that I get to choose my own minutes.  I can choose how to spend my time…it's my choice.  I have an internal compulsion to make things pretty, I can't deny it.
5. Who or what inspired you to pursue tile design?
My very first ceramics professor at the University of Michigan, Tom Phardel.  He had just completed one of the tile murals for a wall along the Detroit People Mover and he took the entire class to Detroit to ride the People Mover to see all of the tile stations.
6. Do you have any childhood memories of yourself – interests or activities – that you now see as clues to who you've become?
Yes. When I was a child, I found plans in my mother's craft book for making three dimensional God's Eyes.  I made a few and my Grandmother actually bought one.  My Grandmother also bought my very first tile job when I was in college.
7. Describe someone outside your field who inspires you and why?
Gretchen Preston.  She is an Ann Arbor business owner who takes risks and is exceedingly generous. Also, Norm Brodsky who writes the Street Smarts column for Ink Magazine is an inspiration to me.
8. If you weren't running Motawi tile, what would you be doing?
I would likely be running my own business in some other field…perhaps something with plants or landscape design (again…the obsession with making things pretty).  Or, I would apply to work at IDEO in New York.  They design things for graphics and web and solve problems that help people.
9. Looking through your catalog, it's amazing to see the tiled fireplace designs. How do you or your team work out the designs so precisely – without having to cut tiles or have them off-center?
We use Adobe Illustrator and other software tools to literally place every tile in the design. We design to the inch.
10. What are a couple of distinctive ways that people implement your tile in their homes?
Fireplaces, as we have fireplace design specialists.  Also kitchen and back splashes.  While small, they are our bread and butter.  We pay attention to every 1/4″…details matter.
https://thebungalowcompany.com/wp-content/uploads/2014/05/Motawi-Tile-Fireplace.jpg
400
600
Bungalow Company
https://thebungalowcompany.com/wp-content/uploads/2013/12/BungalowCompanyLogo.png
Bungalow Company
2014-05-14 08:10:49
2018-05-24 14:39:34
10 Questions: Nawal Motawi of Motawi Tile