The Bungalow is more than a home style, it's a lifestyle.
The Bungalow is more about philosophy than a particular single style. Bungalows are cozy, attractive, functional buildings — free of wasted space. Bungalow living is about a simpler pursuit of life (and less house cleaning).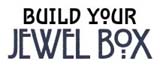 At the Bungalow Company, we create plans for new homes inspired by the authentic Craftsman and Bungalow styles; homes designed to last several lifetimes. Our plans aren't just Arts & Crafts fascades grafted onto standard houses. These are genuine bungalow designs, right down to the most intricate detail.
The Arts & Crafts movement of a century ago stood in stark opposition to the material excesses of the industrial revolution and prevailing Victorian tastes. The Craftsman style emphasized handcrafted beauty, quality workmanship, and respect for natural materials; yet was affordable by the everyman.
Today, car dominated landscapes and the soul-less character of so many houses make us yearn for friendly streetscapes and sensible, ecologically oriented homes that can nurture a family— values embodied in quality Bungalow Company homes.
Since the 1920's, the average family has decreased in size — while the square footage of the average home has increased exponentially.
From our perspective, the excessively large homes being built today contain space that is poorly utilized, consume far more energy than is reasonable, and are often built from inferior materials that just don't stand the test of time.
We think there is a better way.

The homes we design are modest in size by today's standards. We integrate the style and timeless charm of the past with a modern point of view.
Our floor plans are designed for today's more casual lifestyles, and make highly efficient use of space. Rooms blend together and eliminate unnecessary hallways. Kitchens offer plentiful workspace while serving as a family's focal point. And master bedrooms are designed with large attached baths, creating private retreats that serve as an antidote to hectic schedules.
Quality materials and construction techniques are specified throughout. We design homes to last several lifetimes.
Our goal is to design homes with enduring character that reflect their owner's lifestyles while respecting the environment. We hope you share our enthusiasm for bringing the timeless spirit of the Arts and Crafts movement into the new millennium.
Quality materials and construction techniques are specified throughout. We design homes to last several lifetimes.
Our goal is to design homes with enduring character that reflect their owner's lifestyles while respecting the environment. We hope you share our enthusiasm for bringing the timeless spirit of the Arts and Crafts movement into the new millennium.
Bungalow designs trade raw square footage for efficient use of space. You gain architectural details, charm, and comfort
Low maintenance of efficient Bungalow Company floor plans translate into a simpler, more enjoyable lifestyle for your family
The energy conscious Bungalow provides you with a lower cost of ownership
Quality materials and construction techniques produce a home that will last generations
The classic Arts & Crafts design never goes out of style, so the in-demand Bungalow maintains its high resale value
Because the price of Bungalow ownership is modest, nearly anyone can afford to own an authentic, classic home design
The "working-class" bungalow easily rivals the homes of the wealthy in terms of class and comfort
Bungalows are appropriate to many different climates and environments primarily because of their flexibility in construction, design, and materials
High quality bungalow construction doesn't require the "best" materials; merely the most appropriate. This holds your cost of construction down
Bungalow-populated neighborhoods are a more human, friendly, cozy place to raise children